The trip down from Golden gate to Amatikulu had it's share of surprises as we stopped at several little towns on the way. We always try to take the alternative and hopefully quieter, more scenic roads. We had to stop at Sterkfontein dam for some pictures and had a few more vultures sightings in this area as well but just not close enough for bird-book ticks for me. We arrived late at Amatikulu just in time for the gates and were greeted by our friends and a beautiful moon rise over the ocean. Gerhard van Rooyen (he featured in the fish river hike too), had the bright idea of getting up real early and heading to the viewing deck with the 4by4's early the next morning.
This might seem like a good idea and reasonable request by Gerhard, but knowing him and his wife Dr. Lulu  Pretorius-van Rooyen (she also hiked the fish river canyon with us), I knew this would be a struggle. We, myself included, are not renowned for being on time. But this morning went like a breeze, and the 4by4's did well in the undergrowth up the dune to the viewing point (Juanita jumped in the Jimny with the van Rooyens as this path would be too much for the i10). We actually arrived with time to spare, but to our despair, there was cloud cover on the horizon. Eventually, the sun pushed through to give us what we came for.
On returning to camp we could finally see how we set up camp. There a 5 camps site all around a central area and we opted for the one with a view. The amenities are extremely basic but we had brought enough comforts including wine and were rigged for camping without electricity. Luckily there is a lapa with an old communal fridge and power, so I went to plug in our 3-way fridge and pooped a few things in their fridge. We were the only people there except for the local crazy zebra that had me walking huge circles around it ( I do not trust tame-ish animals too much). He made getting to the bathroom difficult for me but the rest of the brave souls in the camp weren't phased at all.  Salome got some really good close-ups of the striped donkey.  We had the entire camp to ourselves.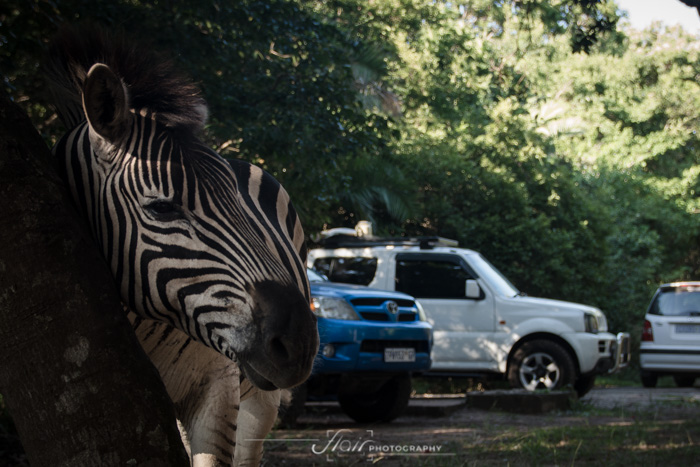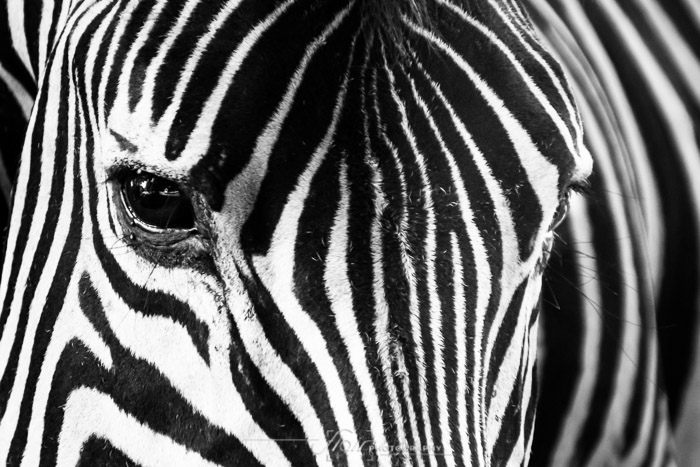 Later that day we decided to head down to the beach, so we threw all the essential in the 4by4s and down we went. The road starts off as a tame dirt road but soon turned into soft sand, I engaged 4hi after getting stuck on a tight corner in the sand and couldn't make the turn with the long Hilux. Of course, the Jimny zipped down with ease and Gerhard had already made arrangements for the canoes.  To access the beach we had to row across the lagoon park them on the dune and then greet the ocean. Rowing, we thought, how simple and easy. We were well surprised, it seemed Gerhard got the good one followed by Juanita and Lulu, while Salome and I got the right-handed canoe. Named for the fact that it kept going right no matter how hard we tried to correct it.  After figuring four rights make a straight we eventually ended up on the beach.  The wind was pumping and luckily we brought our ancient windbreaker. There was also a clear difference between those living at the coast and visiting the coast, in our group. This could be seen by Gerhard, Lulu and Juanita covering everything up and Salome and myself shedding our clothes.  Its called sunbathing I tried convincing them. YES, I got a sunburn, no we don't talk about it.
The paddle back with overcast skies felt a lot eerier. Growing up on the north coast, most lagoons had crocodiles and hippos. I got a serious scare when a fish jumped straight past our boat and a darter popped up next to us. Salome just laughed it off and kept trying to steer us in the right or is that left direction. When we finally got to the 4by4s we took a sunset drive and found giraffes staring at us, these strange things that brighten things with sudden camera flashes. Back at camp, we had a glorious braai discussing rowing techniques and water wildlife. Later that night my childhood fear of the dark got revived, the bush-babies decided that above our tents they would make their calls which they are so aptly named for: crying babies screaming. And, as usual, everyone else slept like rocks.
The next day we said our goodbyes to our friends and headed off for home, but I thought as I still had a rhino card we should use it for a drive through Shaka's hunting grounds and tick another park. We took the N2 North and made course for Hluhluwe-Umfolozi National Park. This was my parents and friends regular game park growing up only 40 minutes drive from our hometown of Empangeni. I promised Salome she would not be disappointed and the park delivered on my promise. After entering at Nyalazi gate, we headed straight for the Hilltop camp and restaurant, this is where my parents and I shared many meals together with game roaming up the hills.  The view is endless it would seem, and I stared far way looking for the ocean.
On the way down from Hilltop we saw some wild dogs but, unfortunately, they were not playing along to be photographed and the mention will have to do.
We had great Rhino and Elephant encounters and Salome had her first opportunity to photograph large game. To say she was successful would be an understatement, as I have a few of these beautiful Rhino and Elephant prints hanging in our flat.  They were enjoying a cooling mud bath and refreshing drinks after the heat of the day. With the rate of Rhino's disappearance from the wild, these sightings would be treasured forever and become more and more difficult to achieve.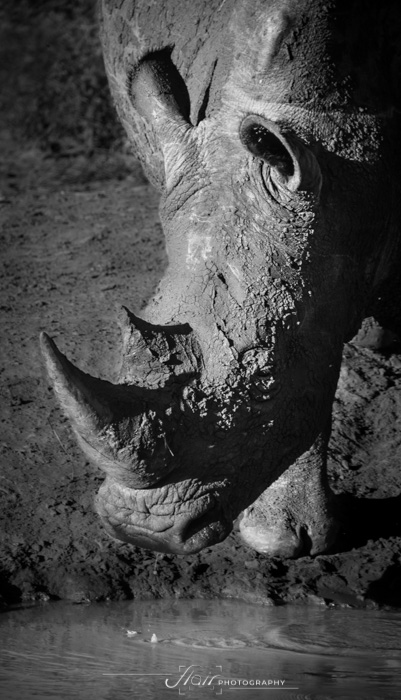 The camouflage of the blue bakkie did not seem to work so well with the Elephants, as one decided we are not a blue cloud and he made sure we did not steal any water drinking secrets.
The 'oh not another one' Impala were much more interested in the blue, now dusty, vehicle. They are so often overlooked because of their large numbers virtually across South Africa, but very few people take the time and opportunity to get close, look into those big black eyes and become part of the herd. Each has a role to play and this young ram (penkop as its known in Afrikaans), showed off his start of manhood horns.
On our exit at Cengeni gate, we were said farewell to by a mother and her calf. The sun painted them with a slight yellow tinge. My old game-viewing ground – we will be back!