Lesotho called us again, and this time we were joined by our dear friends and newly-weds Christopher and Melanie, visiting from New Zealand for their big day. We were lucky enough to be invited along on their "honeymoon" long weekend – they figured that they get to spend enough time alone back in NZ, so their time in SA should rather be spent with friends and family.
You might know Christopher from the Boys trip to the North Coast. Well, this trip had Melanie at the helm which meant that our schedule was suppose to included a only select few pre-arranged stops for birds, snakes and agates. We managed to sneak in a good few.
Clarens:
We departed straight from the wedding venue in Heidelberg the Saturday moring. The two expats have been craving Wimpy milkshakes and toasties ever since they left for New Zealand, so our first stop was the wimpy in Bethlehem for breakfast.
We gazed out the windows at the countryside gliding past as it started to become more mountainous. Saturday afternoon made for a good time to visit Clarens before heading to the castle that was to be our abode for the next two nights. The girls took off on their own mission, and while my heart was bleeding for a Clarence craft beer, Christopher and I did research for 'Agate spots' and dinosaur tracks instead.
The Castle in Clarens is absolutely incredible – three stories of medieval fairy tale opulence with a spectacular view overlooking Clarence to to one side and Golden Gate on the other. Certainly a far cry form our normal camping holiday standards! When we arrived, however, the others was more interested in finding a bed than anything else so I grabbed the opportunity to sneak in a bit of birding. By the time the sleeping beauties woke the fire was already started.
We made a point of having a braai each night in the beautiful braai room overlooking the Clarens valley. The red wine added to the atmosphere that the castle created and soon my bed was calling.
As usual I was up early the next morning, but Christopher beat me to it this time as he had already started finding agates and a few scorpions on the koppie behind us.
We took the long way round to Golden Gate National Park, and the area delivered as usual with fantastic birds, agates and a hike up the 'Brandwag' peak. Along the way our plan got hijacked by some cute calves and my camera found its way into Salome's hands (hers had the long lens on) taking lots of pretty cow pictures. 'Calvies' as Melanie would call them.
We encountered surprisingly many bald ibis on the back road into golden gate. The Vulture restaurant was our next stop, discussing and comparing cameras and lenses while we waited for the Vultures to make an appearance but none came. It wasn't till we were almost back at the bakkie that we spotted our target species. The Bearded Vulture! One flew right over our heads.
Unfortunately there is a lot of construction at the Glen Reenen camp site, more than half the camp-sites are taken up by the new development. Salome and I were both still recovering from a bout of flu, so we wondered around the waterfall and picnic spot while Christopher and Melanie hiked up the mountain before we returned to the castle.
Into and through Lesotho:
Passing through Caledonspoort near Fouriesburg was by far our best border crossing ever, we were in and out in minutes. Good tar roads bob and weave through the mountains and hills, making for a exhilarating scenic drive. We passed a very brown and dry Afriski and a few vultures on the way. We stopped at Oxbow lodge for lunch while Christopher got his chance to scour a vert specific area next to the road for agates. It was a fantastic spot – even Salome got carried away as she sprung from finding one rock to the next, each find prettier than the last.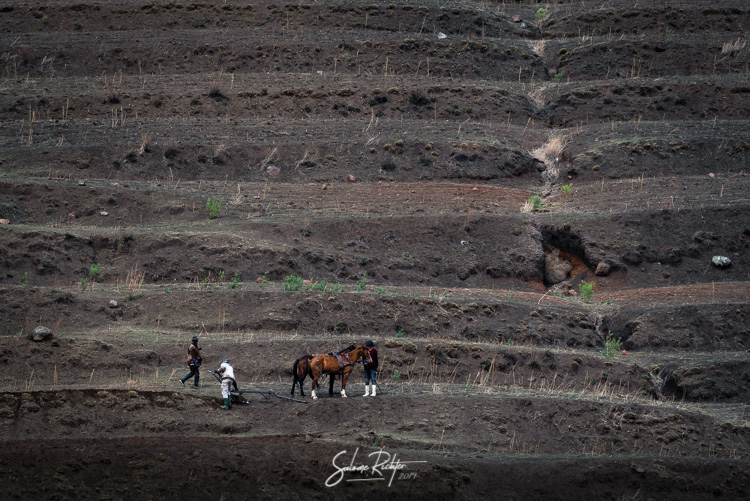 We stayed the night at Sani Stone Lodge that night. It was something a little different, consisting of two double beds in a thatch rondavel with only low walls to demarcate the separate areas. My snoring was going to keep someone awake. We had a lovely supper at the restaurant while playing pictionary in front of a roaring fireplace. Plus, I finally got to have my Maluti beer again.
Sani pass here we come! A quick stop at Sani top for some pictures and to tick a few birds off my list and the descent began. Slowly down we went, past 'sheepies' and their herder making their way up the pass, then some baboons and a grey Rhebuck.
About 50m down we finally got our other bird targets , the Drakensberg Siskin and Ground Woodpecker. At the South African border crossing we were surprised by some more awesome birds right in their gardens.
We headed back to Fouriesburg via Lower Lotheni, stopped for some incredible coffee at Nottingham road and a snake spot for Christopher, as well as the waffle hut near Winterton for the best waffles in the Drakensberg. 
Our stay at Mafube Mountain Retreat near Fouriesburg delivered quite a few surprises. Christopher finally got his dinosaur foot prints on a short hike up the mountain surrounding the farm and they were amazing! As well as the sunset and birds in the area under the mountain.
It was with a heavy and tired heart we had to head back to the city. Our foreign friends spent the next week in PE visiting family before heading back to the land of the cold. Having now been to hills and mountains that inspired the Lord of the Rings (the Drakensberg) as well as the country where the movies were shot (New Zealand), Christopher and Melanie can now decide for themselves which is better.
Until next time please stay warm!